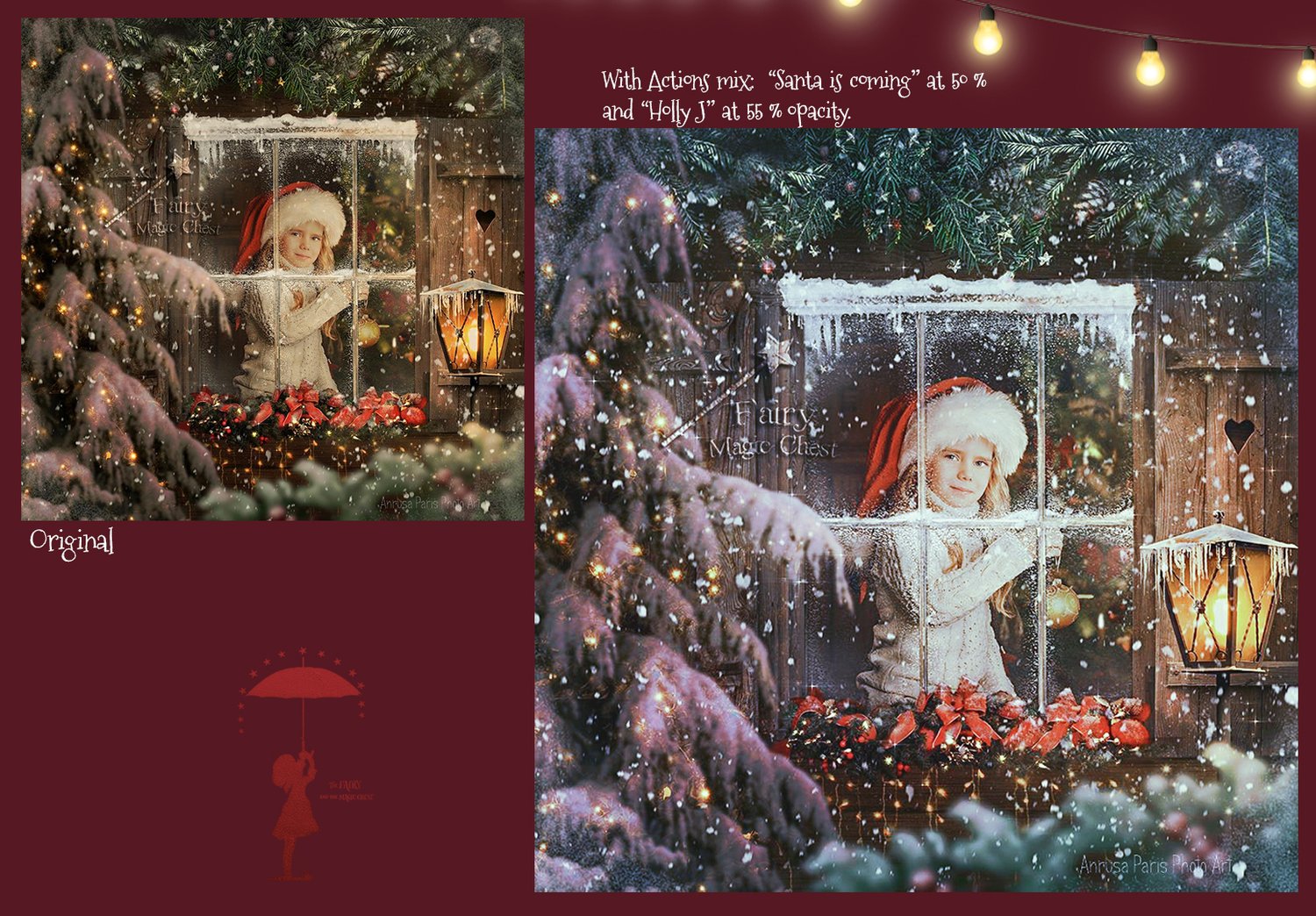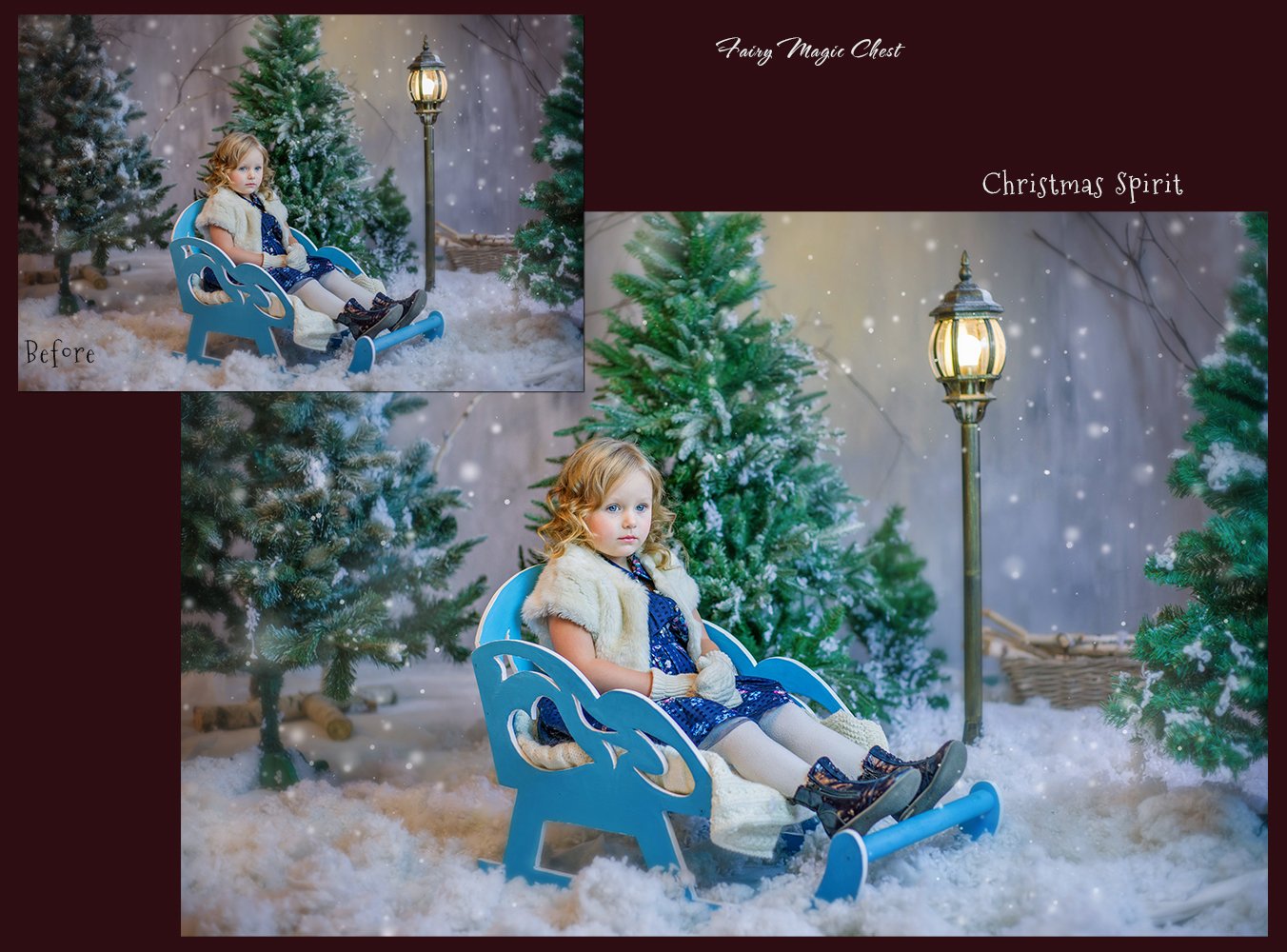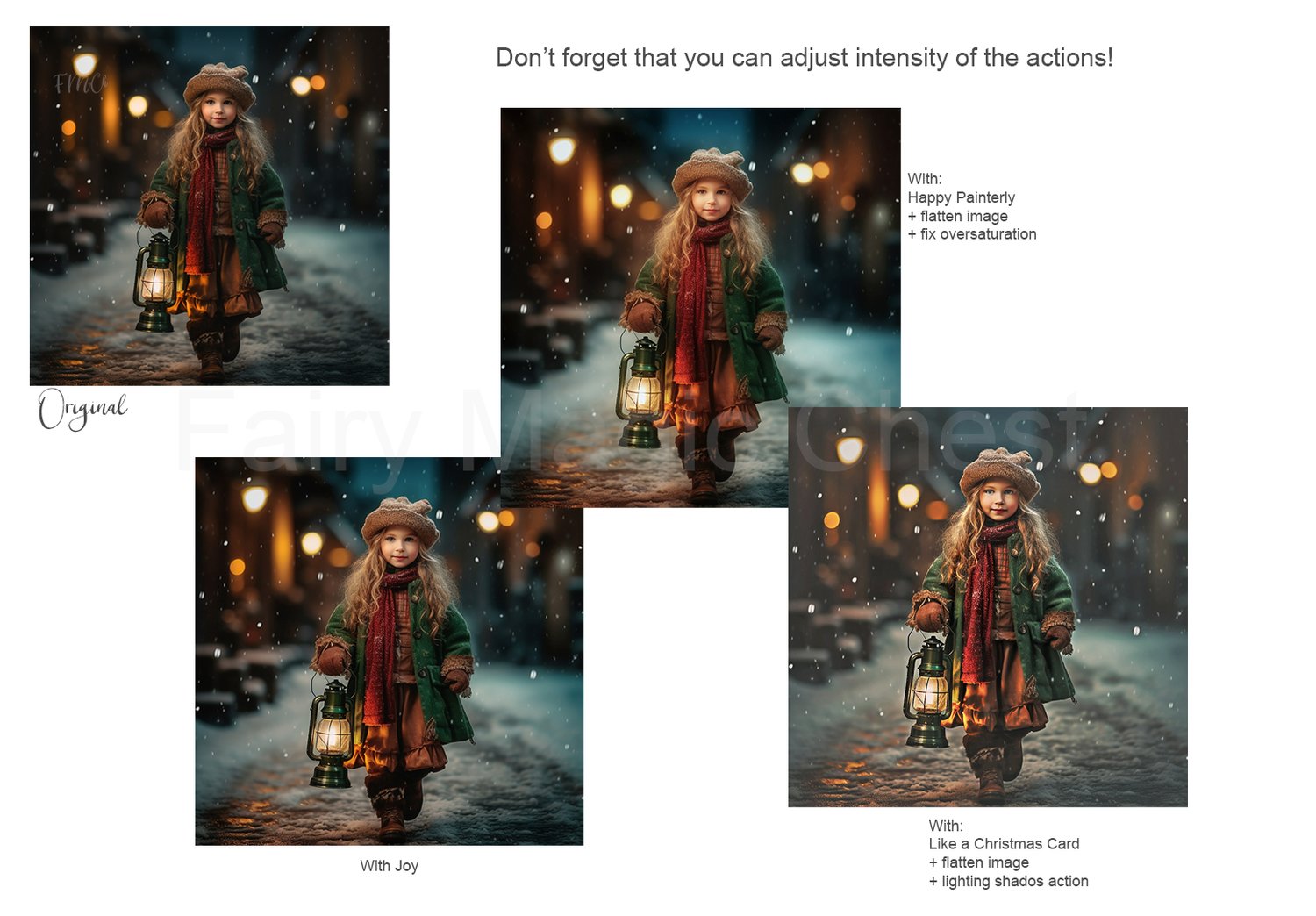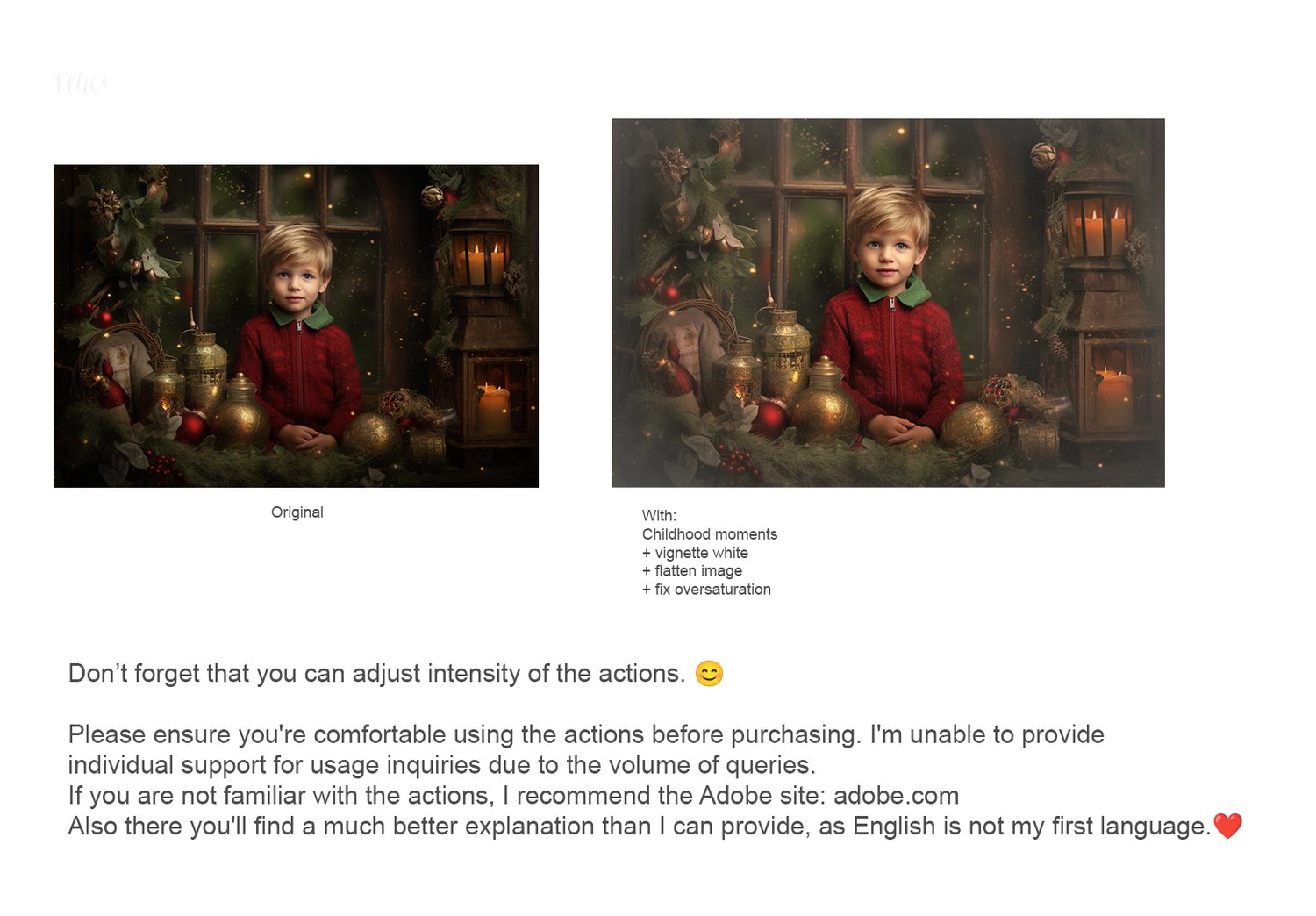 Christmas Spirit. 23 Photoshop Actions. Fairy Magic Chest
'Christmas Spirit' Photoshop Actions Kit by Fairy Magic Chest!
With these actions, you can effortlessly transform your photos into enchanting, holiday-themed masterpieces. 
You can watch one video at the end of this descripcion, but before you dive in, here's what you need to know (please read the entire description).
------------------------------------------------------------------------
What's Included:
- Mixable Actions (5 in total): These actions allow you to mix and match effects to create your perfect holiday look.
- Play All Mixable Action: A convenient 'one-click' solution that applies a combination of mixable actions for a quick and beautiful result.
- Dreamy Effect Action: This action creates a dreamy, almost painterly look, adding a gentle glow and a touch of magic.
- Individual Artistic Actions (10 in Total): Each action offers a complete workflow for a different artistic effect. They flatten the image, making it a canvas for the creativity. These actions let you create artistic masterpieces in a snap.
- Light and Color Correctors: Included to help you fine-tune lighting and colors before or after applying actions. Correct overexposure, oversaturation, and lighting shadows.
-Vignette and Blur Effects: Add the final touches with black and white vignettes, and adjustable blur effects.
Customizable: These actions are user-friendly, with visible steps for easy adjustments.
------------------------------------------------------------------------
IMPORTANT: These actions are in ENGLISH language, and has been tested in Photoshop CC versions from 2018 to the present, no tested with others Photoshop versions.
Do not forget that the name of the layer where your image is must be "Background" (in English) so that the action can begin to execute correctly.
- Please ensure you're comfortable using the actions before purchasing. I'm unable to provide individual support for usage inquiries due to the volume of queries. If you are not familiar with the actions, I recommend the Adobe site to know how they works: HELP ADOBE. USING ACTIONS.
- Please keep in mind that the results will always vary depending on the image to which you apply the action. Some actions may work better with dimly lit photos, while others may shine with well-lit images. But don't forget, you can always customize the actions.
- Please note that only the mixable actions are designed to be mixed. For the rest, it's usually necessary to flatten the image.
Here's the video! :)
I hope you enjoy creating holiday magic with the 'Christmas Spirit' Photoshop Actions Kit as much as I do!"